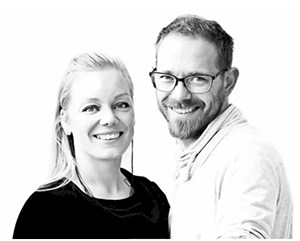 Mencke&vagnby is a modern design studio founded by German industrial designer and artist Karina Mencke and Danish designer and architect Marcus Vagnby.
Their approach to design is driven by a combination of curiosity and perfectionism. With an open and playful mind, the duo aims to design objects that make a difference.
Products with long-lasting durability, function and appeal.
The ambition is clear: Consumption has to be rethought to preserve the world, we live in. Extending the life of a product allows it to re­main in use for many years.
This involves designing products that are both aesthetically and physically durable. Now and in the future.